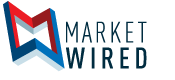 Future Farm Builds Vertical Supply Chain with Acquisition -- CFN Media
/EINPresswire.com/ -- SEATTLE, WA--(Marketwired - Oct 20, 2017) -  CFN Media Group ("CannabisFN"), the leading creative agency and media network dedicated to legal cannabis, announces publication of an article discussing Future Farm Technologies Inc.'s (CSE: FFT) (CNSX: FFT) (FFT.CN) (OTCQB: FFRMF) acquisition of an industrial hemp farm and how it fits into the company's broader cannabis industry strategy.
The 'Other' Cannabis Industry
Many investors are familiar with the cannabis industry, which analysts believe will exceed $50 billion in size by 2026. In Canada, several early licensed producers of medical cannabis have become so-called unicorns with market capitalizations in excess of $1 billion. While the industry has tremendous growth potential, investors shouldn't ignore the cannabis industry's close cousin -- the hemp and hemp-based cannabidiol (CBD) industries.
Hemp is a member of the Cannabis Sativa family, but unlike marijuana, it contains less than 0.3% tetrahydrocannabinol (THC). Despite its lack of psychoactivity, and being widely cultivated prior to the 1930s, the plant was banned by the U.S. government as part of the Marijuana Tax Act of 1937 and later by the Controlled Substances Act of 1970. Several states began to legalize hemp production in 2013 amid the liberalization of cannabis laws.
The Hemp Business Journal projects that the total retail value of hemp products sold in the U.S. will increase from $688 million in 2016 to more than $1.8 billion by 2020, representing a 22% compound annual growth rate. While personal care represents the largest segment, with $163 million in sales, hemp-based CBDs have already grown to $130 million -- or 19% of the market -- and achieved a 53% compound annual growth rate.
Future Farm's New Acquisition
Future Farm Technologies aims to become a leader in the rapidly growing hemp-based CBD industry through its proprietary cannabinoid extraction technology and its recent deal to grow industrial hemp.
The company recently entered into a purchase and sale agreement with Derek Ross of Cannatech LLC to acquire a 120-acre licensed industrial hemp farm in Amity, Maine. The farm recently completed the harvest of its first crop, which is being prepared for further processing into high-grade hemp-based CBD oil. The two companies entered into a joint venture to continue operating the farm whereby Future Farm owns an 80% interest.
"This strategic acquisition puts Future Farm in the CBD business in a big way and opens the door for growing, researching, developing, and selling premium hemp and CBD oil, which contains a broad range of cannabinoids used to treat a growing population of CBD oil consumers," said Future Farm CEO Bill Gildea. "We are pleased to be working with Derek and his team of experienced growers and we look forward to adding value by installing new state of the art CBD oil extraction equipment on-site to meet the increasing demand for CBD oil."
The newly acquired hemp farm complements the company's existing extraction facility, which uses a proprietary closed loop liquid phase system to efficiently and cleanly extract oils from the hemp plant. The deal ensures a steady supply of material for Future Farms oils business.
Looking Ahead
Future Farm Technologies Inc.'s acquisition of an industrial hemp farm represents its latest foray into a rapidly growing segment of the cannabis industry. Earlier this year, the company also acquired the exclusive rights to a patented, augmented-reality technology in the cannabis industry that it plans to leverage to develop an ad-tech product known as the CannaCube Live™ platform for dispensaries to market to consumers.
In addition, the company continues to operate its legacy Controlled Environment Agriculture and LED lighting businesses that deliver cost-effective growing solutions to both cannabis and traditional agriculture companies.
Please follow the link to read the full article: http://www.cannabisfn.com/future-farm-builds-vertical-supply-chain-acquisition/
About CFN Media
CFN Media (CannabisFN) is the leading creative agency and media network dedicated to legal cannabis. We help marijuana businesses attract investors, customers (B2B, B2C), capital, and media visibility. Private and public marijuana companies and brands in the US and Canada rely on CFN Media to grow and succeed.
Learn how to become a CFN Media client company, brand or entrepreneur: http://www.cannabisfn.com/featuredcompany
Download the CFN Media iOS mobile app to access the world of cannabis from the palm of your hand: https://itunes.apple.com/us/app/cannabisfn/id988009247?ls=1&mt=8
Or visit our homepage and enter your mobile number under the Apple App Store logo to receive a download link text on your iPhone: http://www.cannabisfn.com
Disclaimer:
Except for the historical information presented herein, matters discussed in this release contain forward-looking statements that are subject to certain risks and uncertainties that could cause actual results to differ materially from any future results, performance or achievements expressed or implied by such statements. Emerging Growth LLC, which owns CFN Media and CannabisFN.com, is not registered with any financial or securities regulatory authority, and does not provide nor claims to provide investment advice or recommendations to readers of this release. Emerging Growth LLC may from time to time have a position in the securities mentioned herein and may increase or decrease such positions without notice. For making specific investment decisions, readers should seek their own advice. Emerging Growth LLC may be compensated for its services in the form of cash-based compensation or equity securities in the companies it writes about, or a combination of the two. For full disclosure please visit: http://www.cannabisfn.com/legal-disclaimer/

Powered by


EIN Presswire does not exercise editorial control over third-party content provided, uploaded, published, or distributed by users of EIN Presswire. We are a distributor, not a publisher, of 3rd party content. Such content may contain the views, opinions, statements, offers, and other material of the respective users, suppliers, participants, or authors.
Submit your press release