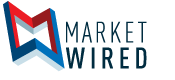 HempAmericana, Inc. (OTC PINK: HMPQ) Filed its Financial Statements This Week for the Quarter Ending August 31, 2017
/EINPresswire.com/ -- NEW YORK, NY--(Marketwired - Oct 19, 2017) - HempAmericana, Inc. (OTC PINK: HMPQ) filed its financial statements this week for the quarter ending August 31, 2017. The company achieved many milestones during the quarter. It raised $320,000 from its Regulation A offering, placed a down payment on a 200-liter extraction machine (lease to own), and formed Hempwerk, Inc., the conduit for its Maine operations. Subsequent to the quarter's end, HMPQ raised an additional $200,000 from the Regulation A offering. As the company continues to seek expansion, it is still actively courting investors for its Regulation A offering, set to expire at the end of March 2018. The company also recently visited a pilot hemp farm in Goshen, NY as it hopes to eventually set up operations in New York State and is actively exploring opportunities for industrial hemp production and products.
"This is a critical time for our company as we prepare to ramp up production," said Salvador Rosillo, CEO of HMPQ. HempAmericana is currently setting up its operations in Maine and has begun test running its ten-liter CO2 extraction machine.
"Our research shows high demand for CBD oil and we intend to meet that demand," said Rosillo. HempWerk, Inc., HMPQ's first subsidiary, is based out of Maine and being led by an experienced CBD oil extractor. "We expect that HempWerk will be producing revenue by the end of this year."
Safe Harbor Provision
Cautionary statement for purposes of the "Safe Harbor" provisions of the Private Securities Litigation Reform Act of 1995: Information in this news release contains forward-looking statements that involve risks, uncertainties and assumptions. If such risks or uncertainties materialize or such assumptions prove incorrect, the results of the Company and its consolidated subsidiaries could differ materially from those expressed or implied by such forward-looking statements and assumptions. All statements other than statements of historical fact are statements that could be deemed forward-looking statements. Risks, uncertainties and assumptions include the execution and performance of contracts by the Company and its customers, suppliers and partners. Please also review HempAmericana's annual and quarterly financials, as well as its Form 1-A/A available at SEC.gov for a more complete discussion of risk factors. The Company disclaims any obligation to update or revise statements contained in this news release based on new information or otherwise.

Powered by